The book
My debut novel is out with
Ultimo Press
in Australia and NZ, with
Hachette
in the UK, and coming soon to the US.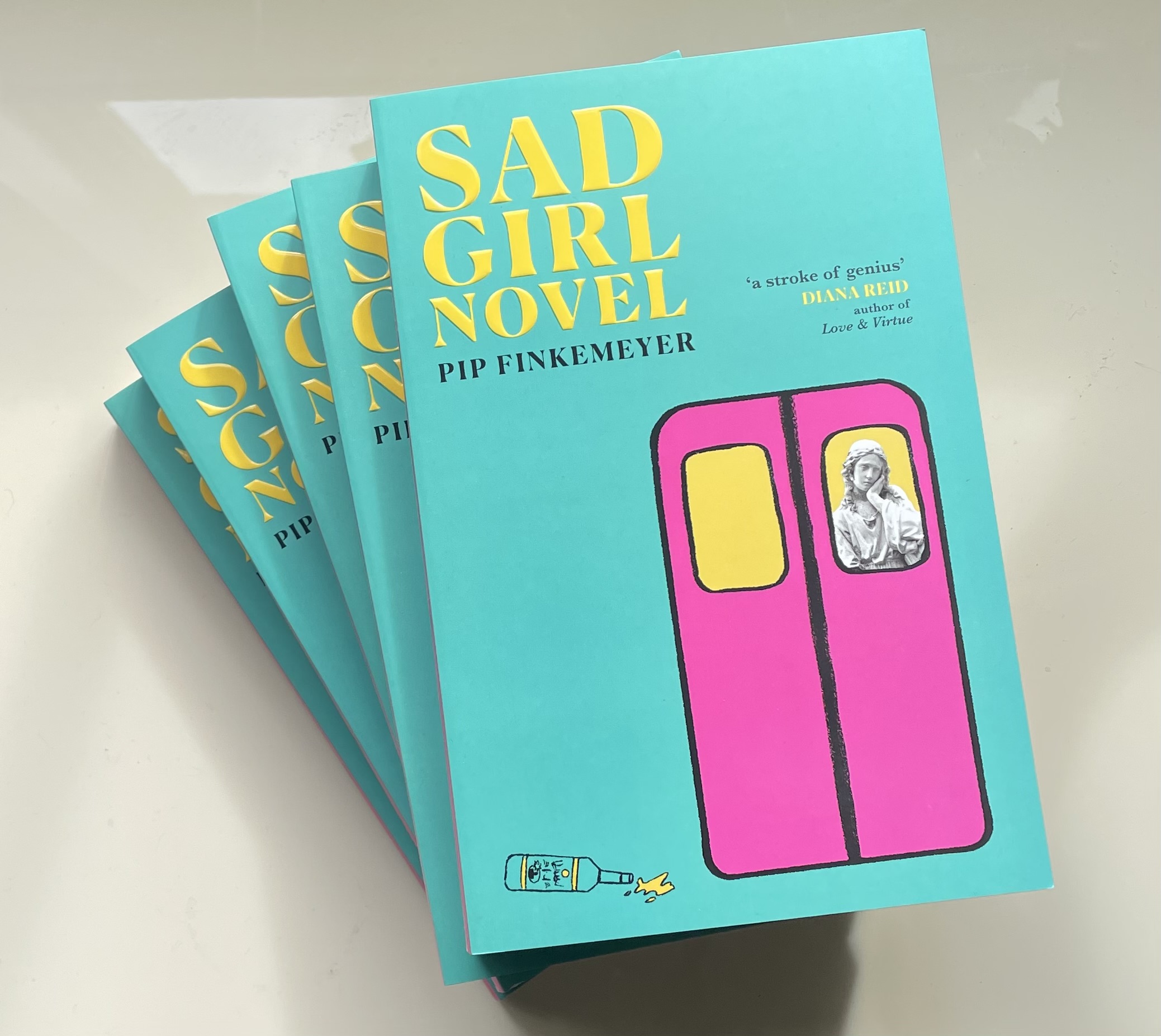 About Sad Girl Novel(s)
Interview
'A smorgasbord of unlikability': The authors helping 'sad girl lit' grow up
The Guardian
Essay
Sad girls, mad girls, bad girls: The evolution of the literary trope
Harpers Bazaar
Review
Readings Book of the Month June 2023
Readings
Review
Guardian Best Australian Books June 2023
The Guardian
Interview
Finkemeyer on critiquing sad girl novels: 'It has to have a heart'
The Guardian
Interview
Emerging Writers Series
Aniko Press
Reviews
Artshub
The Australian

Books + Publishing
The Saturday Paper
Sydney Morning Herald
The West Australian
Audio
Interview with Katherine Collette at the Willy Lit Fest

First Time Podcast
On creating and subverting a 'sad girl novel'

ABC Big Weekend of Books
Book Matters Podcast
Connected Libraries
Undistracted with Laura Bennett
Hope Radio
Other writing
Short fiction
Cables
Kill Your Darlings Magazine
Essay
Memoir, Fiction, or Something In Between
Kill Your Darlings Magazine
Short fiction
Heat Waves
Mikrokosmos Journal
Prose
The Sea Urchin
Paragraph
Pip Finkemeyer's fiction has been listed for the Desperate Literature Short Fiction Prize, the Richell Prize for Emerging Writers, the Disquiet Literary Prize, and nominated for a Pushcart Prize. She co-founded the Berlin-based zine
Nothing To See Here
, and completed a Masters in Publishing and Editing at RMIT. She lives in Naarm/Melbourne, and
Sad Girl Novel
is her first novel.